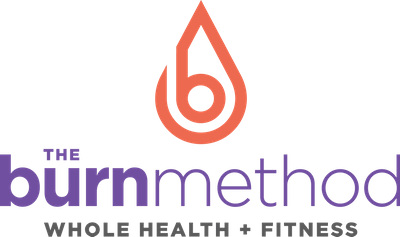 You can't out exercise a poor diet, unless you are Michael Phelps.  It all begins and ends with real food and healthy lifestyle habits. I'm a busy, working mom and I understand the challenges you face making nutritious meals that the entire family will enjoy , while adding in a daily movement practice!
What if I told you that you could lose body-fat without counting calories or giving up chocolate or having to exercise like a gym maniac, would you believe me?
My proprietary process, The Fat-Loss Formula ™ has helped hundreds of men and women reclaim their health and lose hundreds of pounds and inches without deprivation, dieting or spending hours working out. I use these 9 habits, my family uses these habits and fellow Thrive 9er's do too!!
The Fat-Loss Formula ™
Step 1. Audit Lifestyle
Step 2. Optimize, Organize & Prime Body
Step 3. Stack Habits
Step 4. Customize Personal Health-Style Protocol
Step 5. Adjust, Refine & Upgrade
Who Do I work With?
busy moms, dads, families, retirees, corporate types, athletes and college co-ed's ages 15-87 who want to reverse a disease, ditch medications, lose weight, increase energy and overcome fertility issues.
If you want to learn how to stop dieting and learn how to start living, schedule your FREE 30-minute strategy session today.
This program is for you if...
You tried every diet and it failed you.
You want to be held accountable to achieve what you think is impossible.
You want to lose excess belly-fat without calorie counting.
You start a new diet every Monday and are tired of the yo-yo.
You are sick and tired of all the "promises" the diet and fitness industry makes.
If this sounds like you, let's talk.
Yours in good health,
When orthopedic stretching, strength training, Metabolic Interval Training, pilates, barre & yoga had a baby, the Burn Method was born.
The Burn Method is a HOLISTIC workout with a purpose. A unique, total body workout that blends the principles of strength training, MIT (metabolic interval training), pilates, ballet, orthopedic stretching & yoga to transform the shape & overall function of the body. Imagine not only looking great in your jeans, but decreasing, even eliminating joint and muscle tension.
This unique blend of resistance training, MIT, and orthopedic stretching transforms a tired and tight body into a beautiful unicorn.
Expect a lower body-fat composition, improved posture, increased range of motion and a toned body from your head to your toes. We take fitness to a whole new level without intimidation, we just have fun!
More than just your average sweat session, The Burn Method offers:
a passionate, experienced coach that won't give up on you; holistic meal plan that best suits your bio-chemical needs; the Burn Method's signature Thrive in 9-Nine daily habits that will transform your body & health; motivation to push past your limited belief system; to meet you where you are, regardless of your limitations, age or fitness level; guidance and personal attention from your experienced trainer; dynamic workouts that change daily to prevent injuries & plateaus; real results both inside and out; the feeling of vitality, accomplishment and a deeper connection with yourself & your body; a workout that is challenging, yet restorative; a new understanding that health isn't a goal, it's a lifestyle.
The Burn Method was created after years of seeing a disconnect in the health and fitness industry.
After teaching group fitness classes for over a decade, I realized that there was something missing in your typical huge class format. Attention to form, and the lack of intimacy that came with the territory of teaching large groups. I was unable to get to know each students limitations, strengths, weaknesses and dietary issues. There was no individual emphasis on behavioral changes and its connection to a person's lifestyle. Weight-loss had become a game of calories in and calories out along with hour long cardio sessions that weren't producing results.
People were getting injured, they felt tired and overwhelmed and lacked vitality.
There was something missing in traditional personal training programs. They didn't address how their clients were sleeping, eating, hydrating, possible food allergies and sensitivities, stress levels and micro-nutrient deficiencies.
I wanted to create an intimate group atmosphere where I was able to give each client the attention they deserved.
With 30 years of field experience and working with hundreds of clients, this inspired me to develop a workout and program that improved the body's appearance and overall function. I wanted to address and emphasize the importance of LIFESTYLE and its intimate connection with fitness and overall health, specifically geared towards groups of no more than 10 students at a time. We are strong fitness community that motivates and challenges each other, sweats, giggles and has developed relationships outside of the studio.
Birds of a feather, stick together and get healthy together.
It is time to get your BURN ON.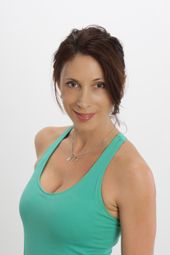 Your cheerleader & #1 fan, busy mom & wife,
Christine Skrypzak C.P.T. C.H.H.C C.S.C.C