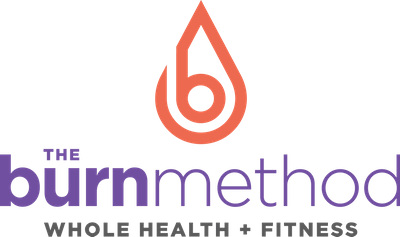 CLIENT TESTIMONIALS
I was lucky enough to find Christine through a friend's facebook page. I was immediately interested in Christine and her work because of her thorough and scientific daily facebook posts on health and body composition. It was just what I was looking for! I began working with Christine 6 months ago in an effort to change my body composition in preparation for my brother's upcoming wedding. Christine quickly began to "work" on me in our first meeting. What I mean by work is educating me on nutrition, how and what to eat and for what reason. At first, this reeducation was not an easy transformation! I resisted the entire process! However, slowly but surely and after much repetition from Christine, I began to make the changes that she suggested little by little. Six months passed and before I knew it, I was exercising, eating, and relaxing completely differently than I had six months ago. Christine helped me reach my body composition goals and much more! Today, I still work with Christine and have new goals: hone my cooking skills, learn how to nourish a future family, master Christine's Fit in 15 exercise plan, and overall well-being. I am more than grateful that I met Christine and believe that her work "cracks the code" of health, wellness, and reaching your ideal body composition. I wish Christine the highest success and I am very grateful to be part of the Diet Matrix.
Annie C., Conshohocken, Pa
Last weekend, Christine and I embarked on a grocery store tour. Using a weekly meal plan and list that Christine showed me how to create, we walked the aisles while Christine pointed out good choices to buy and the pitfalls to avoid. As an added bonus, Christine rattled off recipes as we loaded my cart that would fall into my Diet Matrix plan! Christine also shows you which brands she prefers (as she has tested most of all them!) which is the ultimate time and money saver for you! I would recommend the grocery store tour with Christine for everyone and anyone who would like to understand how to make better choices at the supermarket. Lastly, we had fun! Christine has made all of my confusion around nutrition, clear, fun, and unexpectedly exciting!
Annie C, Conshohocken, Pa
After my grocery store trip with Christine, I left like I had all the answers that I've been looking for. She answered all my questions and pointed out the pantry essentials. As we scanned the aisles, she showed me how to read labels and ingredients to stay away from. I found this especially helpful since there are so many additives in foods these days. I purchased things that I never thought I would have at home and with her helpful hints, I have put them all to use within days of my grocery store journey!
Lauren Olivetti, Philadelphia, Pa Busy mom of 3
I attended Christine's Cooking For Beauty, Disease Prevention & Fat-Loss Event and had a wonderful time. The recipes that we prepared and ate during the class were so tasty and satisfying I could not believe that they were healthy and fat burning recipes!! I have just purchased the ingredients for my favorite dish of the event, Spaghetti Zucchini with raw "Alfredo Sauce", and cannot wait to recreate the recipe! I am already looking forward to and will definitely be attending Christine's next event!!!
Annie C. Conshohocken, Pa
When I met Christine I'd reached the point where I was so disappointed in my lack of willpower and the constant excuses of why I wasn't losing weight and feeling better. I connected immediately with her, knew she'd be a wonderful "coach", and give me the knowledge and encouragement I needed to change my life.
Not only have I changed my life, but I've also helped change my family's health (not always willingly in the beginning). We've decided that we're going to get healthy together.
I had a multitude of issues when I started the program (chronic yeast infection, thyroid disease, rheumatoid arthritis) that were holding me back and giving me a general sense of depression and fatigue.
After 3 months on Christine's program, the Diet Matrix, I've been given the tools I need in order to keep going on a healthy trajectory. I learned so much and I'm truly in a better place even though I haven't reached all my goals (yet).
I no longer have candida and my thyroid is under control. Although I will probably always have rheumatoid arthritis, I am able to better manage it through proper diet by not eating foods that make the condition worse (foods that cause increased inflammation, etc).
If you're ready to make the commitment to change your life and live longer and be happier, then Christine's program is for you. She's gentle, but firm, and I never felt like I was being lectured. She is fantastic, great, and amazing (and also FUN!) She'll be there supporting you when you need it most.
Thank you, Christine!
Lisa Ryder Kennett Square, Pa Benefits Manager
I got fed up with eating what I thought was healthy food, but never actually feeling healthy, never losing weight, never having energy…. Then I met Christine, and everything changed for the better. She showed me how eating unprocessed, organic whole foods in the right proportions, as well as listening to my body, can make such a huge difference. Christine guided me through each step, making sure it was never overwhelming and that everything made sense. She helped me understand how different foods will affect my body, attitude, energy level, increase my immunity, etc. I learned to listen to what my body was telling me and make adjustments accordingly. I learned how to shop, cook, and most of all, how to plan. The end result: I am no longer on 2 prescription medicines, I have more energy but can sleep through the night better than I ever have, I no longer have chronic pain from past injuries (wow!) and I just feel happy. I also lost a dress size and quite a bit of body fat, all while eating ridiculously tasty food. I never even had to give up chocolate. Yay! That is why I call Christine my nutrition guru. Thank you, Christine!
Mary Beth Moran-Founder-Fluid Motion Equine -Coatsville, Pa
In examining my eating habits, I realized that healthier alternatives existed. I decided to seek the services of a Health Coach. My first meeting with Christine was very encouraging. We discussed the gradual introduction of new foods into my diet which would be nutritional and delectable.
Her knowledge and enthusiasm impressed me. We experimented with different foods and found the ones that worked for me. What I like about Christine is that she did allow me to have some "cheat meals." No, it was not a food orgy (LOL). It really helped me to focus on the most important goal which is long term commitment.
Our trip to Whole Foods was very productive and gave me a clearer idea of ingredients that are harmful to the body. The cooking lesson was great and proved that healthy meals can be quick and simple to create.
Also, Christine gave me some 15-minute exercises that could be done each day. I was able to incorporate them into my daily goals.
The most important thing that I learned through this entire process with Christine's guidance is that healthy eating and living is attainable.
Blessings,
Katherine Burton, Gospel Violinist
"The first time I sat down with Christine, she told me how beautiful I was. She went on to say that my decision to change my eating habits would only enhance and bring out the beauty that was already there. Christine was able to offer me both food and non-food ideas on how to claim this beauty that was already mine. Rather than focus on what foods were forbidden, Christine introduced me to new foods and new combinations of food to keep me engaged and enthusiastic, all the while assuring me that nothing was banned, at any moment I could chose to eat anything. Throughout the program, Christine taught me to think positively: "I am eating this way because it is how I chose to eat."
Working with Christine has helped me to realize and understand my physical and emotional triggers with respect to food. Christine helped me understand where I struggle and she worked with me to find positive and sustainable solutions. Not only did she have great advice when I fell off the wagon for a day, or even a week, but her approach helped me make some major changes despite limited time and money. Christine helped me to feel empowered about my own lifestyle choices; and always kept me working to my own best."
Alexis Grieco., 28 Attorney-Kennett Square, Pa
Christine – "Just a quick note to let you know that I am forever grateful for all that you did for me during our time together. I always thought that I was eating well and getting the most from my exercising, however I learned this was not so. I have continued to eat nutritionally well as recommended by you, of course I have an occasional weak moment, however, I go right back. Almost immediately after starting with you I noticed results, as did many of my friends. It is funny, many of these friends are now coming to me for advice. You do not know how many times I have passed on your recipe for the Chocolate, Banana, Peanut Butter Smoothie. Eating nutritionally well has become a way of life for me and I can truthfully say I have never felt better. I had tried many diets and exercise plans before this, however none that I could maintain for any period of time. Actually, this has become a way of life for me. Again, thanks!"
Judy Asherman – Hockessin, DE
"My daughter Kelsey and I have been working with Christine for the past 4 years. We met one faithful day in Martindale's Health Food Store in Springfield where we were both shopping. I was curious about some of the food items she was buying, so I asked her it started our first of many conversations. Her sense of humor and her own belief system towards health is a no-nonsense program that gets you the results that you are seeking. Not to mention a great role model for someone bouncing back in 6 weeks after having her second child is enough motivation for me. Although I have met my fitness goals, Christine and I meet every 3 months to review my new goals and to make sure I am staying on track. I am looking forward to her new seminars that are starting the Spring of 2010. I can't wait!! Thanks for your Inspiration and warm smile!"
Warmly,
Evelyn Schumaker – Media, PA
Hi Christine! "I wanted to take a moment and thank you for allowing me to have the opportunity to work with you last year. Your program is like now other that I have experienced. I have tried everything from LA Weight-loss to Nutri System and then yours. I have learned so much about whole foods and "real foods, that I can't believe that I used to eat the standard American diet. I feel better now than I did in my 40's and I can tell you that I owe it all to you. Thank you for giving me my health back." Warm regards,
Melissa Reynolds – Coatsville, PA
Christine-"What can we say, but Robert and I just adore you. You are one of the most knowledgeable and inspiring woman we have met in a long time. After completing your program, we can actually say that we feel like athletes at 61 and 64!! Our blood pressure is now in the normal range and Robert is off of his cholesterol meds. You told us from the very beginning that it was 80% diet to get your abs, and you weren't kidding. After years of spending countless hours in the gym, we just never knew how to properly nourish and train our bodies. Needless to say, we have made our health our priority and we are forever grateful! Best of luck with your new endeavors and those beautiful little girls!"
Mave & Robert Keller – Media, PA
Christine, "Thank you for the time that you spent with me. It was certainly an eye opener to see what I was eating versus what I should have been eating. I thought it was going to be difficult to change my bad habits when in reality it wasn't hard at all. I feel much better and have much more energy than what I ever thought at my age I would have. I have had follow up visits with my doctor and he was impressed that my health has improved in such a short time. Again thank you for helping me get on the right track. See, you can teach an old dog new tricks."
Bob Stangs Project Manager – Denver, PA
I found the Burn Method program to be very valuable. Christine helped guide me in finding the best food plans to fit my goals, lifestyle, and my body. Its true that on the search for optimal health one size does not fit all. I find figuring out what works best for myself to be the most daunting task on the road to health and fitness. Christine has a plethora of knowledge and was really able to help me weed through different theories on diet. She also gave me the tools to experiment with my diet and exercise. She shook up my exercise routine with fit and 15 and I am hooked. It is so much fun and super easy to implement. I really enjoyed the breakfast experiments we did and found them to be crucial in deciphering which food my body does best with and which foods it can not tolerate so well. Another one of my favorite benefits to working with Christine is the access to all the delicious recipes, supplements, and guidance on converting old favorite meals into healthy options.I am kind of an impatient person, I want to know it and do it now, Lol! Christine was very accommodating with moving at a pace I was comfortable with, yet was not overwhelming. I gained valuable information about myself and diet that I have been able to successfully implement. I now find it much easier to cook healthy, mouth watering, can't wait to eat them meals for myself and my family. I am progressing in my quest to feel and look better and I am seeing results everyday. I may not be to my top physical goal quite yet, but I am feeling better than ever!
Best Regards,
Robin B. Tulsa, Ok Owner- cherryloop.co