Helping Women and Men 35 + Balance Hormones & Combat Sugar Cravings Naturally!
Hello! I'm Christine and I help people with intense sugar and carbohydrate cravings reclaim their energy, lose weight & balance their hormones without restriction, calorie counting, or living at the gym.
Do you feel like you are doing everything correctly: you count calories, reduce sugar, avoid most processed foods, consume healthy foods, and hit the gym five times a week. Yet despite your best effort, you don't feel your best and you are struggling to lose weight. If you are 35+, you are likely experiencing some degree of a hormone imbalance caused by sugar handling, stress, and over OR under-exercising.
Our hormones govern how we look, feel, act, crave, and biologically age.
Do you experience any of the following?
Chronic fatigue that is relieved by eating or made worse by eating

Cravings for carbs, sweets, or salt

Feel tired yet wired

Seasonal allergies and/or asthma, mucus congestion

Addiction or heavy reliance on caffeine and sugar to make it through the day
You've lost your edge or mental focus
Wake between the hours of 1:00-3:00 AM

Chronic mood swings

Feel hangry--Become shaky, lightheaded, or irritable if meals are delayed

PCOS or other hormone imbalances

PMS, PMDD bloating, cramps, mood issues, irregular cycles

Difficulty sleeping or staying asleep

Feeling no control with eating/Binge eating

Frequent thirst & urination

If you answered YES to 2 or more of the above, you are likely dealing with blood sugar issues/dysregulation and it's time to check in with your diet lifestyle.
"Blood sugar imbalances?!," "But I don't have diabetes."
You don't have to have an official diagnosis of type 2 diabetes to have blood sugar imbalances. It's incredibly common and not often addressed until you have the correct labs--it usually flies under the radar with conventional medicine.
Everything we do revolves around our relationship with our body, our relationship with ourselves, our relationship with food, and our relationships with others. At The Burn Method Whole Health & Fitness, we look at health and human wellness and performance along with all of its parts to help you BECOME the best version of yourself.
The7 Pillars include-- Nourishment, Movement, Sleep, Community, Stress Mitigation/Management, Balance & Consistency.
Our coaching method focuses on these 7pillars of healthy living which allow you to transform your health, pant size, and your life at the same time.
Welcome to the Burn Method Whole Health & Fitness located in downtown Historic Kennett Square, Pa. We offer personalized holistic fitness classes and personal training. functional nutrition, health coaching, retreats, cooking demonstrations, and workshops. We also provide support via distance coaching both nationally and internationally with video conferencing.
We are a boutique whole health & fitness studio committed to helping you achieve what you think is impossible. We help busy women, men and their families kick sugar cravings, lose weight, and reclaim their health, all without dieting, deprivation, or marathon gym sessions!
The Burn Method's approach to health & weight loss is multidimensional. The stress in our lives, combined with poor lifestyle habits and the uncertainty of "where to begin"make the process of health gain and weight loss seem inaccessible and overwhelming.
Our intimate, small group classes are led by Christine Skrypzak, a fitness expert with 32 years of training and field experience. We can accommodate any individual, regardless of age, fitness level, or injury status. The Burn Method is a hybrid fitness protocol that incorporates orthopedic stretching, functional strength, Pilates, sports-specific training, and yoga combined with lifestyle modification!
Our promise to you is to help you remove all of the nutrition "noise" and fitness gimmicks and provide you with the skill-set, support, and guidance needed to help you reach your greatest potential.
I want to hear Your Story
Schedule your health and wellness audit today. In this breakthrough session I'll determine which obstacles are preventing you from reaching your goals. I'll then supply you with the tools you need to get there, one micro-habit at a time.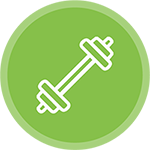 Functional Movement
Movement accounts for only 20% of your fat-loss goals. Learn how to maximize fat-loss, while increasing strength, improving posture and increasing energy without disrupting your delicate hormones. Discover how just 20-30 minutes of movement can change your life!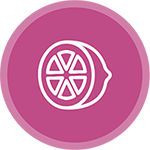 Functional Nutrition
Nutrition and lifestyle are responsible for 80% of your whole-body transformation. We all have different nutritional needs-this is called biochemical individuality. Take the guesswork out of what you "think" you should be eating. Discover delicious recipes that will curb sugar cravings, balance hormones and help you shed excess body-fat without having to count a single calorie or give up your favorite foods!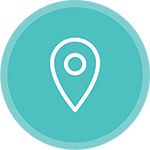 It takes a village and we have your back. Between familial and work obligations, often times self-care isn't prioritized, leaving us feeling depleted and defeated. Our private coaching forum and community members have your back, keeping your accountable, while offering support as you take one step further to reach your goals.
Please share your story and we will show rewrite your biography!
Looking for tips on how to bio-hack your health, lose body-fat and live longer?