Your Journey Begins NOW...
We Are Fed by MoreThan What's on Your Plate!
Are you feeling stuck with your current exercise and nutrition plan?
Has 2020 left you feeling stuck and overwhelmed?
Are you struggling with sleep, cravings, and stubborn body-fat?
Are you confused about all the overwhelming fitness and nutrition advice?
Are you feeling tired?
Are you lacking energy and mental focus?
Everything we do revolves around our relationship with our body, our relationship with ourselves, our relationship with food, and our relationships with others.
At The Burn Method Whole Health & Fitness, we look at health and human wellness and performance along with all of its parts to help you BECOME the best version of yourself.
These areas include physical, mental, and spiritual nutrition.
Our coaching method focuses on all three areas of healthy living which allow you to transform your health, pant size, and your life at the same time.
Welcome to the Burn Method Whole Health & Fitness located in downtown Historic Kennett Square, Pa.
We offer personalized holistic fitness classes, personal training. functional nutrition, health coaching, retreats, cooking demonstrations, and workshops. We also provide support via distance coaching both nationally and internationally with video conferencing.
We are a boutique whole health & fitness studio committed to helping you achieve what you think is impossible. We help busy women, men and their families kick sugar cravings, lose weight, and reclaim their health, all without dieting, deprivation, or marathon gym sessions!
Fast forward THREE months' from now... I want you to imagine feeling 10 years younger, fitting into the clothes you have stored away in your closet, staring at the reflection in the mirror, and saying...."Damn, I remember that person"! You will feel energized, happy, and confident! This is what we do at the Burn Method. We turn your dreams into reality. No more wishing, wanting, or thinking, we make it happen!
The Burn Method's approach to health & weight-loss is multidimensional. The stress in our lives, combined with poor lifestyle habits and the uncertainty of "where to begin"make the process of health gain and weight-loss seem inaccessible and overwhelming.
Our intimate, small group classes are led by Christine Skrypzak, a fitness expert with 30 years of training and field experience. We can accommodate any individual, regardless of age, fitness level, or injury status.
The Burn Method is a hybrid fitness protocol that incorporates orthopedic stretching, functional strength, Pilates, sports specific training, and yoga combined with lifestyle modification!
Our promise to you is to help you remove all of the nutrition "noise" and fitness gimmicks and provide you with the skill-set, support, and guidance needed to help you reach your greatest potential.
I want to hear Your Story
Schedule your FREE whole health & fitness consult today. In this breakthrough session I'll determine which obstacles are preventing you from reaching your goals. I'll then supply you with the tools you need to get there, one micro-habit at a time.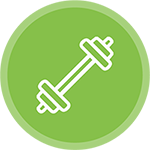 Functional Movement
Movement accounts for only 20% of your fat-loss goals. Learn how to maximize fat-loss, while increasing strength, improving posture and increasing energy without disrupting your delicate hormones. Discover how just 20-30 minutes of movement can change your life!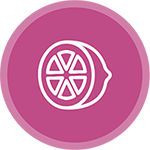 Functional Nutrition
Nutrition and lifestyle are responsible for 80% of your whole-body transformation. We all have different nutritional needs-this is called biochemical individuality. Take the guesswork out of what you "think" you should be eating. Discover delicious recipes that will curb sugar cravings, balance hormones and help you shed excess body-fat without having to count a single calorie or give up your favorite foods!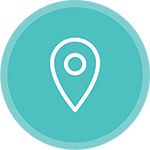 It takes a village and we have your back. Between familial and work obligations, often times self-care isn't prioritized, leaving us feeling depleted and defeated. Our private coaching forum and community members have your back, keeping your accountable, while offering support as you take one step further to reach your goals.
Please share your story and we will show rewrite your biography!
Looking for tips on how to bio-hack your health, lose body-fat and live longer?