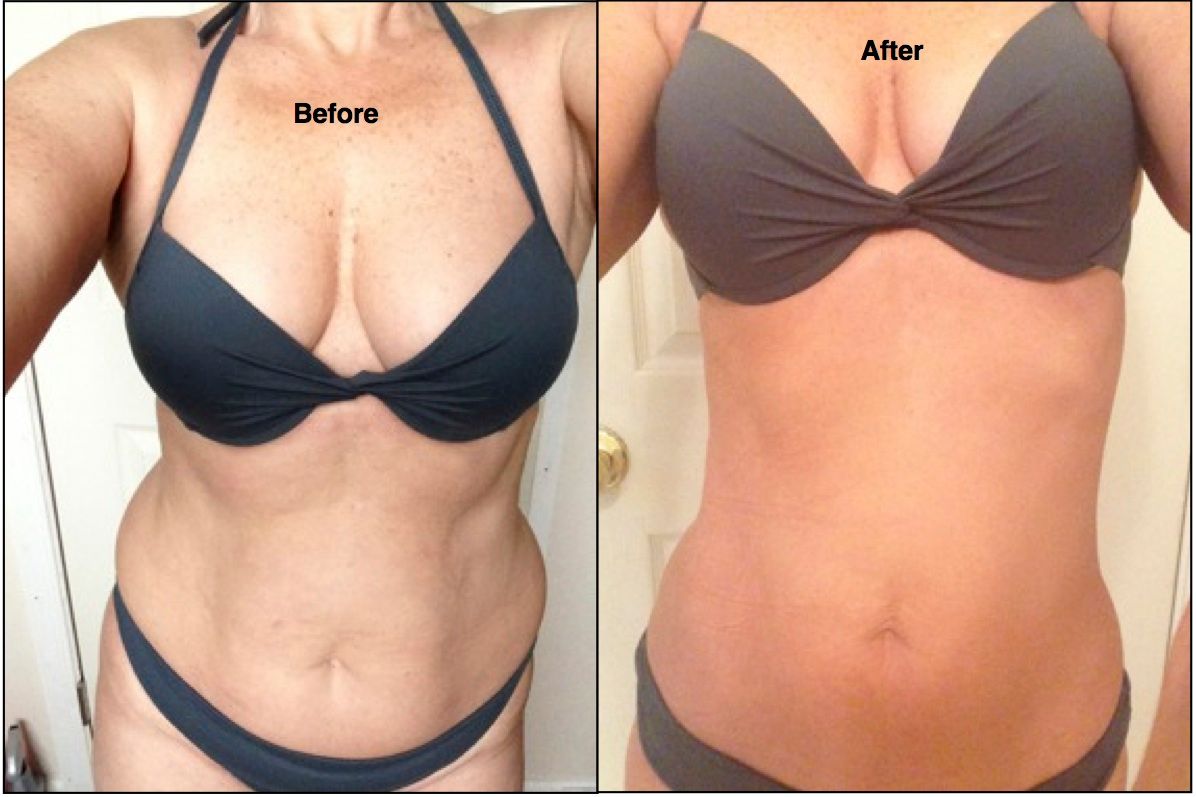 Barb Reynolds New London, PA
I stumbled on The Burn Method by accident in January and I am oh so glad I did. I had just turned 50. Disgusted with the 20lbs I had put back on after losing 30. My old tricks were not working and I started trying ever diet shake, supplement, low carb diet etc but nothing was working. After my first conversation with Christine I knew this was different and I was willing to take a chance. Since joining the class I have lost 20 bs and 25 inches. I am no longer in a sugar fog. I feel fantastic and fit! I never thought I would say I feel fit.
Christine's class has motivated me to push myself like never before. I'm so far out of my comfort zone and I love it. Christine is not selling a product, she's teaching real lifestyle and fitness changes. She is extremely knowledgeable and is truly dedicated to her clients success. The minute I joined the class I felt like I was at home. Christine and the other class members are just wonderful. The fitness routine is nothing like I had ever done before and that's the best part. It's efficient, challenging and effective. Best of all it's done in your bare feet on a yoga mat! Christine has truly figured everything out for us. This lifestyle change is a journey. You will get there with Christine's guidance. She's providing the tools to improve the health of you and your family.
Thank you Christine for all that you do! So glad I found you!
Meet Barb! One of the biggest misconceptions is that once you hit your mid to 50's is that you have to accept all of the physiological changes that happen to the body. Whether it's aches and pains or a few extra pounds that you are carrying around in the mid-section, it doesn't have to be your destiny! FIFTY never looked so good! Her attitude from day one was, "I Will" & I Can" not"I'll Try" or " Next Monday". She followed my guidelines and enjoyed the ride!
Starting Measurements
Age: 53 (female)
Bust 38
Waist 30
Lower Ab 38
Hip 40
Thigh 23
Arm 12.5
After Measurements
Bust 35
Waist 26.5
Lower Ab 33
Hip 36
Thigh 20
Arm 11
Total Inches Lost: 24.5
Q & A With Barb
What was your "WHY" to embark on your health & wellness journey?
I had just turned 50 was having a difficult time losing the same 20 lb. I lost and gained before. The old diet methods weren't working and I felt terrible. I wanted to be healthy.
How many inches have you lost? 24.5 inches
What dress/pant size did you start with and what size are you now? I went from a size 8 to a 4
How long did it take you to reach your goal? Approximately 8 months
What is the most valuable piece of info you've learned? The importance of the quality of your food and how it affects your health.
What does a typical day look for you food-wise now? My favorite things right now are the bullet proof coffee, scrambled eggs with mushrooms and spinach, salmon and Brussels sprouts. I eat three good meals a day. I am completely satisfied now that my insulin levels have stabilized. No more sugar craving and crashes.
What other improvements besides fat-loss have you seen on in your overall health? My finger joints aren't stiff, more energy, sleeping better, emotional eating under control and I feel fit for the first time.
What is the biggest diet & exercise myth that the Burn Method busted for you? That counting calories and excessive exercise are not necessary.
How did you reach your goals and how compliant and consistent were you? I reached my goals by following Christine's guidelines and finding out what foods worked best for me. I got better at being compliant and consistent as I started feeling better and seeing my body change. It's a journey. I'm more consistent with the food than I am with exercise.
Do you love to workout & eat whole foods now? Working out is still a challenge to do at home but that's why I continue to go to class. The variety of exercises each week and the wonderful people in the class are what I need to keep me motivated. I do love to eat whole foods now. They taste so much better.
Do you count calories? I never count calories.