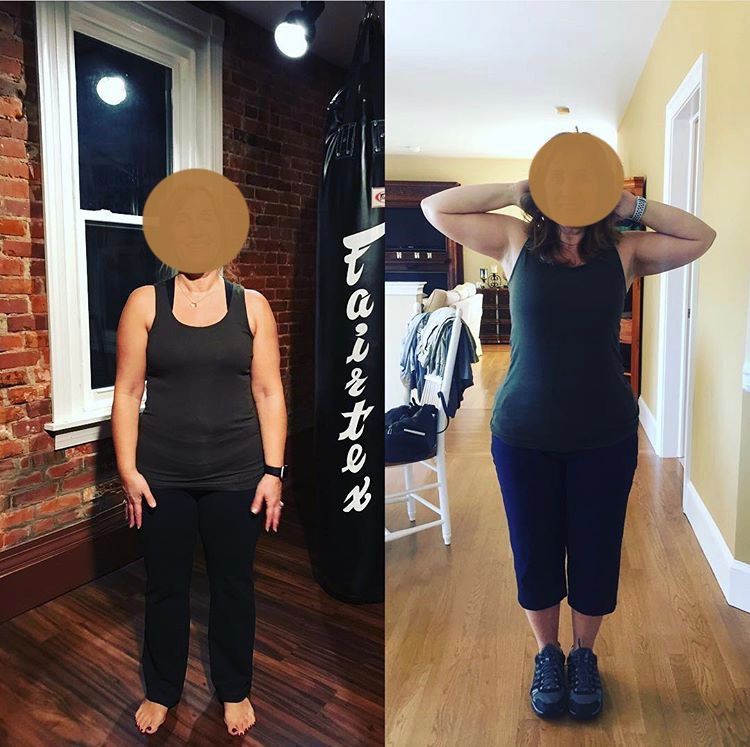 Kathy's Journey: 20 inches and 20 lb + HEALTH GAIN!
Dear Christine,
You have changed my life. I am so grateful for all of your love and support. You helped me get answers to questions, that doctors could not. I had been searching for years, and was so discouraged but was unwilling to give up. I literally turned a corner when I met you. It has been 1 year now and I feel better than I did in my 40's. Meeting you has been the answer to my prayers. Thank you for helping me find a way to be healthy and get my life and health back! My only regret is that I wish I had met you years ago!
Love you so much,
Kathy
What was your "WHY" to embark on your health & wellness journey with Thrive 9?
My C Reactive protein was elevated, joint pain, headaches, chronic ear issues and weight-loss.
How many inches have you lost with Thrive 9?
20 inches and 20 lb
What dress/pant size did you start with and what size are you now?
I was a 12, now I am 8/10
How long did it take you to reach your goal-slow and steady wins the race?
I saw dramatic changes in 2-3 weeks and reached my goal in 90 days and have kept it off for a year now-
What is the most valuable piece of info you've learned with Thrive 9?
Greens grow the body lean, food sensitivities had in a holding pattern, everyone's journey and diet will look different.
What does a typical Thrive 9 day look for you food wise now?
Green smoothie or avocado Ezekiel toast, giant salad and protein for lunch and soup or animal protein/vegetable for dinner.
Have you established a morning routine?
Yes- morning walk, warm water with lemon or a grapefruit and then breakfast
Have you established a regular fitness practice? If so, what have you changed or added?
Yes, I take Christine's class 1-2 times a week and walk daily.
How do you look at food now? What is the biggest takeaway you've learned through Thrive 9?
Count nutrients and color, not calories, my body doesn't need that much animal protein as I thought I did. I feel lighter and my digestion has improved.
What other improvements besides fat-loss have you seen on in your overall health?
C-reactive protein is normal, cholesterol is now normal, Lyme disease symptoms are no longer present
What is the biggest diet & exercise myth that Thrive9 busted for you?
That I don't have to weight my food, count calories or measure anything!
How did you reach your goals and how compliant and consistent were you?
Christine's 90 Day Program, In-Home PT and then going to her classes.
Do you love to workout & eat whole foods now?
YES
Do you count calories or measure your food?
Absolutely NOT!!!