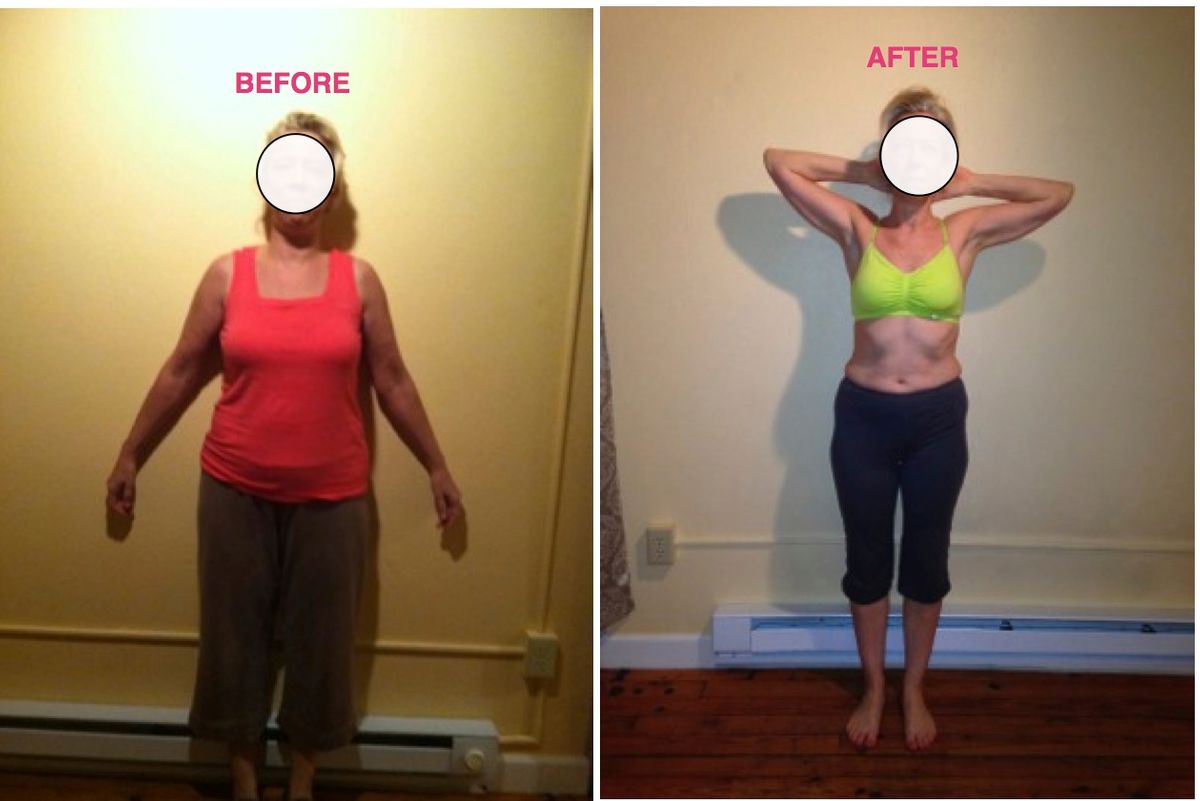 Paula Peterson 20 inches lost
Q & A With Paula
What was your "WHY" to embark on your health & wellness journey? My husband and I were tired of feeling "crappy" all the time. And with the uncertain future of healthcare in this country, it was even more important that we get healthy and live healthy.
How many inches have you lost? 20 inches!
What dress/pant size did you start with and what size are you now? (we don't use scales at the Burn) Depending on the clothing brand – I went from a size 10 to a size 4.
How long did it take you to reach your goal? About a year – with Burn Class twice a week
What is the most valuable piece of info you've learned? Learning to eat clean and exercise properly.
What does a typical day look for you food wise now? Lots of fruits, veggies (we LOVE our greens), and smoothies along with good fats, fish, chicken and red meat. Yes, red meat – including bacon. All in moderation. And as often as possible, we buy organic, grass fed, wild caught, grain free, cage free, and free range. I try to stay away from grains, sugar, and dairy. I used to eat cereal with milk every day and lots of cheese, breads and pasta. Now, they are very rare "cheat treats". But that is even dwindling as my body just doesn't like them anymore.
What other improvements besides fat-loss have you seen on in your overall health? I feel better and I don't get sick. Gone are the recurring sinus infections and yearly flues.
What is the biggest diet & exercise myth that the Burn Method busted for you? It's 90% what you eat and exercising the right way – the Burn Method. Christine's perfect combination. No more calorie counting or two hour gym workouts that did nothing but make me tired, hungry, and crabby because I saw no results.
How did you reach your goals and how compliant and consistent were you We just started eating right and going to Burn Class. It's a learning experience – we're still learning. Christine has been a true blessing for us – a wealth of knowledge that squelches all the misinformation we had previously thought to be true.
Do you love to workout & eat whole foods now? I really do!
Do you count calories? Never! And I have no idea how much I weigh.