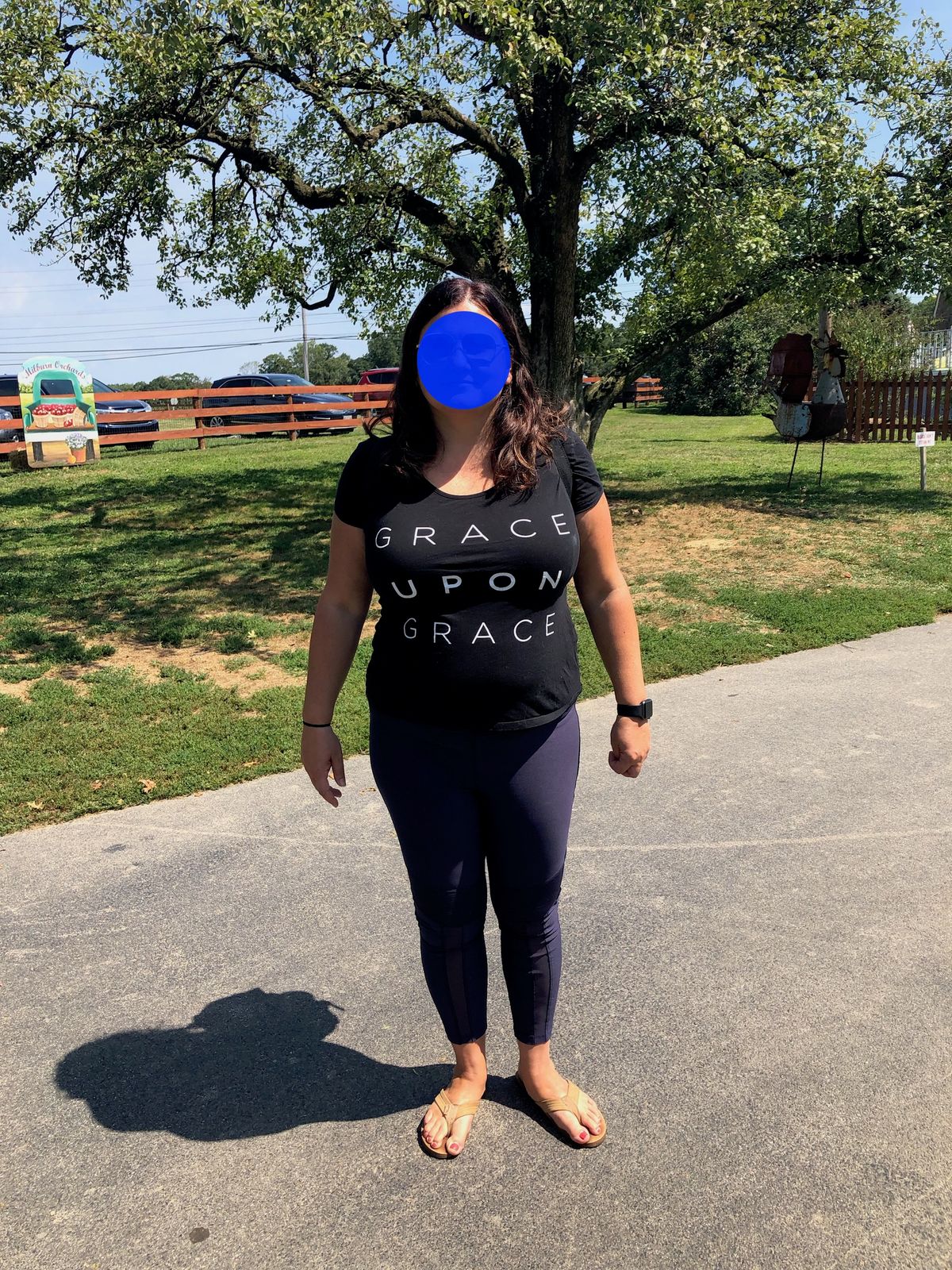 Susan V. Pa
Meet Susan who lost 70lbs all without calorie counting, dieting, and exercise. Yes, exercise. Due to knee surgery, her movement was put on hold temporarily, but she still lost weight....but how?
The global health club market is worth approximately $87.2 billion, with 201,000 clubs and over 174 million members worldwide. In terms of fitness market growth, this is an increase of 20 million members since 2017, yet we still have a worldwide health crisis.
WHY?
We put 100% of our stock in "fitness" programming alone, when it only plays a 10%-20% role in your health and weight-loss goals. We've been brainwashed that our fitness program is the be all end all when it simply isn't. Yes, movement is 100% essential in our lives, but you don't have to beat yourself up with grueling workouts to get the results you're seeking.
This testimonial is the PERFECT representation of how nutrition and Thrive 9 only were the main contributors to Susan's 70lb weight-loss transformation all without adding in movement. When she gets clearance to move, she will add-in movement that evokes pleasure to keep her body strong, supple and healthy!
What was your "WHY" to embark on your health & wellness journey with a health and nutrition coach?
I was tired of doing the same old thing that wasn't working. I wanted energy and lifestyle change. Not a fad diet of the month.
Were you able to stop taking any medications or heal a health condition?
I had always struggled with gastrointestinal issues and shortly after I changed what I ate, my need to see the gastroenterologist was gone.
(*if applicable) How many inches and pounds have you lost with Thrive 9? What dress/pant size did you start with and what size are you now?
Previous time: 70 pounds and so many inches that I can't even count
How long did it take you to reach your goal (s)? Do you feel that the lifestyle program is sustainable?
6 months. It is sustainable! Real food is delicious!
What programs/diets have you tried in the past? How did they fail you?
What is the most valuable piece of info you've learned with Thrive 9? Importance of drinking water and having greens incorporated into the main part of what you eat. I can still enjoy my pizza occasionally and get the results I want!
What does a typical Thrive 9 day look for you food-wise now? Have you established your morning routine?
Athletic Greens, green smoothies. and the rest of the day varies on my schedule.
Have you established a regular fitness practice? If so, what have you changed or added?
No, I am recovering from knee surgery. Expect to start up shortly though.
How do you look at food now? What is the biggest takeaway you've learned through Thrive 9?
Sometimes I still struggle with it being my go-to for stress but generally, I see it as a means to fuel me and give me energy.
What other improvements besides fat-loss have you seen in your overall health?
Feel better about me!
What is the biggest diet & exercise myth that Thrive 9 busted for you?
I lost all my weight (70 pounds) without even including exercise. I think it is SO important to be active but its only 10% of the key to weight loss!
Do you enjoy to move/exercise & eat whole foods now?
I love it and regret any time I don't!!
Do you count calories or measure your food?
Never.
Do you still eat all of your favorite things?
Yup.
Have you worked with a health, nutrition and lifestyle coach before? How was your coaching experience with Christine?
I have seen a nutritionist and she just put me on a diet. Christine is not only a wonderful person but understands how food, exercise, and the body all work together and she personalizes to your specific needs. I love that she helped me identify what gives me the most energy to sustain me throughout the day and I can plan my day accordingly. She also is so encouraging when you have a tough week or month and things don't go the way you planned. She empowers me and there is no one I would trust more. She takes something like weight loss that seems so complicated and hard to accomplish and takes the time to show you its pretty simple, just consistency with lifestyle plan and eating whole foods.